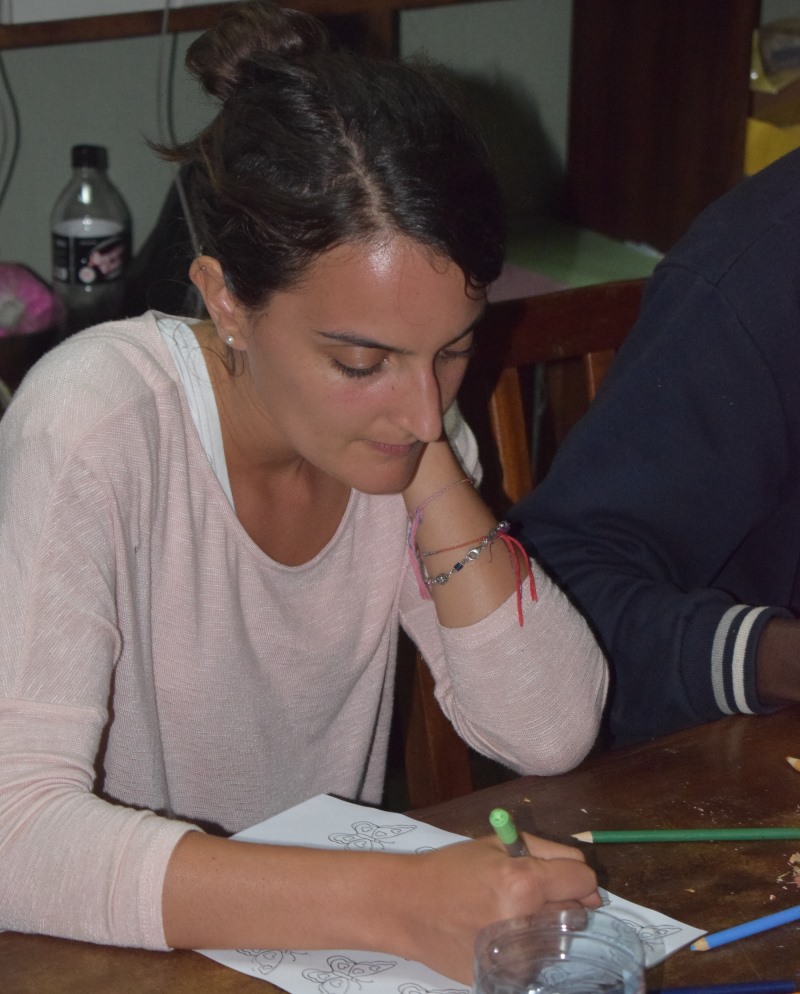 My goals to work with Webdevfoundation were know the new culture in the real environment and have a good experience with children and also with the others volunteers of difference country. I would like to know the real life of the persons that live so far then my city because I know several people from Africa then coming in Europe in this period and with this experience I would like to have a new informations about the real life of people in the little village.
I expected to know the Cameroonian life in the little village and the real situation of people that live in a small reality. I expected also to work with the children.
I participated like observator in this project:
a. Education project:
When I arrived there was a closure school party for the children, the weeks before my arriving in Bangoua others volunteers works in this project and they have organized language programs for them (English, Italian, Spanish and Chinese). There was also other project in the hospital: IT and English class.
b. WaLi:
I was also in the field for the "WaLi" project about the situation of water in the village. We went in the field and collected information with a form about domestic water situation of the village in Bangoua. This is an initial part of the project that will continue in October. This project is very interesting for help the people that live in the village to have a better live and safe life.
My experience in 10 key points:
1. Have a Cross-cultural experience
2. Know Real life in a real little village in Cameron
3. Have the opportunity to development your personal and professional life
4. Share experience with your friends when you back home
5. Have the new knowledge
6. Development own capacity to leave together and spend time to speak about the difference culture

7. Smile with the children that weak up you with their play
8. Back home with the new experience and wonderful new friends
9. Grow up and have a new open mind
10. Have new things to share in own country
Francesca Gigliotti, Italy 2017