Cameroon: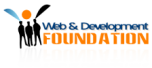 Our projects are delivered in Cameroon for most of them. Since 2011, we are working to bring solution to empower communities and youth in the preocess of development. The activities a par of project realisations cover also:
Identification of new communities, schools, orphanages and negociate the acceptance of the projects with them
Idnetification of potential partners: companies, NGOs, associations…
Designing of training matérials and projects calendars
On field visit to sensitize people on the relevance and participation to our projects
Organization of training and other activities at the office
United States of America:

In the US, our representative Timothy Smith is working hard to analyse all our procedures and also act as advisor. The main job is to look for more opportunities for the organization to grow and continue delivering impact. He has raised computers from a student association and also cash to ship them in Cameroon. Part of his raising in 2013 could help us supply with 2 beamers (video projectors) and project expenses.
Spain:

Our representative based in Irún is delivering bunch of activities that involve some freelance volunteers:
They helped us to improve this website
Conducted some media raising to showcase our activities
Raise donation to support the organization
Partnership negociations
Volunteers raising