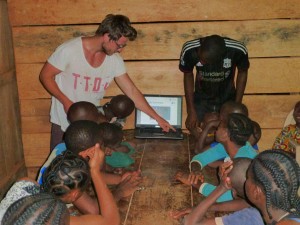 This program is for those volunteers/interns who are interested in training vulnerable children. The program aims to provide an opportunity for needy children and orphans to live and learn under one roof until they are adopted or integrated in the community or placed with family members who can take better care of them. Due to extreme poverty, neglect and abuse, many children in Cameroon are forced to leave their homes to live on the streets or forced into child labor and trafficking. The society also looks down upon them, and mostly lives under bad conditions.
In Cameroon there are many orphanages and social centers today focusing on giving hope to those children who does not have a family. They give them house, provide them food each day, training them on some specific topics depending on the age of the children. They help some to go back to school. Our aim is to give these orphanages extra support so they can provide the children with good quality food, clothing and school supplies.
Through the commitment and dedication of our volunteers/interns, we have contributed immensely to the basic education of these children who sometimes lack the quality foundation. We offer support, care and family for the orphans and vulnerable. Our Every Child is Ours project has trained since 2013 more than 600 kids in 4 orphanages and 6 primary schools. Today we want to be more close to orphans and other deprived children with the DEO Program.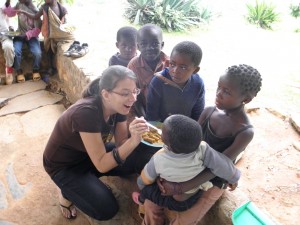 Why this program and the need for volunteers/interns/sponsors?
Most of the orphanages we support are poorly resourced, under staffed, and are facing lots of problems to run the home. The orphanage needs extra pairs of hands to help with the day-to-day running of the project with works like cleaning, cooking and serving food to the children.
Volunteers/interns are also required to provide some Basic English education to the children, and organize physical and sports lessons and assist the staff in counseling the children. We urgently need your support in maintaining our aim and providing further opportunities for our supported children home.
Your attention and love to children will in the long run make a real difference in the life of a needy child. Whether you have a background in childcare or simply enjoy sharing love with kids, a smile can offer something meaningful to the life of kids deprived of love and care.
Locations: Limbe, Ekona (English Region), Bafoussam, Dschang (French Region)
Apply to receive the full program job role and other related files.