[:en]CONTEXT.
Cameroon has an adult HIV/AIDS prevalence rate of about 5.3% with about 30,000 HIV/AIDS deaths a year. There were at least 37,000 HIV/Aids deaths recorded in 2009. Besides HIV/AIDS, deadly diseases such as malaria, yellow fever, sleeping sickness, typhoid fever, etc. also continue to claim several lives in this part of the world. Poor sanitation is a major problem in Cameroon today. Lack of potable water and water for domestic purposes is another major problem facing Cameroon today. A greater portion of the Cameroonian populace including those living in urban areas lack access to good drinking water and water for domestic purposes. "Good quality" hospitals in Cameroon health system can be found in the major cities of Cameroon particularly Douala and Yaounde. The situation of hospitals in other Cameroon region is deplorable, more so in the rural areas. There is a significant shortage of skilled health workers in Cameroon, with the doctor to patient ratio at about one doctor per 40 000 people.  This means that the majority of the population do not receive the standard of healthcare that most of us are used to, if they receive any at all.  Most people will not visit the hospital unless they are seriously ill; usually consulting local healers for traditional treatments if they are unwell.
WEBDEV Foundation welcomes as volunteers, health students, health professionals, doctors, nurses with a an acceptable levels of experience. The objective is to mobilize either individuals or a team of  professionals in health sector worldwide to travel in Bangoua (www.icibangoua.net) during at least 8 weeks (60 days) to provide for free health care services and attention to the population of the village, attending people in the hospital.
RESPONSIBILITIES/JDs OF VOLUNTEERS
The core purpose of this opportunity is to research to mobilize resources (drugs, materials…). This opportunity still calls for hard work, ethics. Given the sanitary conditions of Cameroon and in particular the villages like Bangoua, we want to develop as every year awareness campaigns on the prevention of sexually transmitted diseases, malaria, cholera… and also talks about hygiene or healthy habits, as well as projects of Basic medical care. You will be delivering the following tasks:
During the stay in Bangoua
Provide patient care in one of the below mentioned services

Provide reception support and give general information to visitors and families

Manage patient records and assist patients and families in filling out admission forms

Make frequent rounds in assigned departments to assess patients' needs

Collect case information from patients to improve patient care procedure

Assist in setting up medical imaging equipment and facilitating procedures

Assist patients by providing them with rehabilitation services such as physical therapy

Ensure raising awarness campaings in schools, churches to talk about some important deseases and prevention methods with the community.
Organizing some workshops within the village arround health issues.
Before the trip
We consider that each member of the team will have 23Kg x 2 for luggages. Then 23 kg can be reserved for volunteer's individual properties and the remaining 23 kg will be used to transport basics medical necessities such as drugs (for malaria, cholera…), compress, condoms…
Raise funds, medical materials  and/or medicines through fundraisers and other events.
SERVICES THAT NEED SKILLED HEALTH VOLUNTEERS

Consultation

Pediatric specialty care

Surgery

Dental

Ophthalmology

Nursing

Nutritional counseling

Mental health care

Family support service

Medical laboratory

Pulmonology

Neurology

Pediatric…
LANGUAGES
The language spoken with major part of the community is French, but will be accepted English and there will be a member of either the WEBDEV Foundation or the hospital team for translation.
SKILLS
As well as having a good command of English and the relevant qualifications, you will need to show evidence of the following:

a friendly and confident manner;

good planning and organisation skills;

effective listening skills;

sensitivity, tolerance and patience

Able to work within a tight deadline

Curious about the world around you

Ability to delve deeper

Good communication skills, both written and oral

Strong editing and proofreading skills

Eye for detail

Must be able to work well alone or in a team

Ability to multitask



LOCATION
Bangoua. Read more at www.icibangoua.net
DURATION
Starting date: at any time of the year

Ending Date: At least 2 month later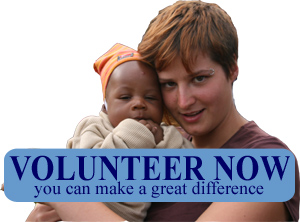 [:]