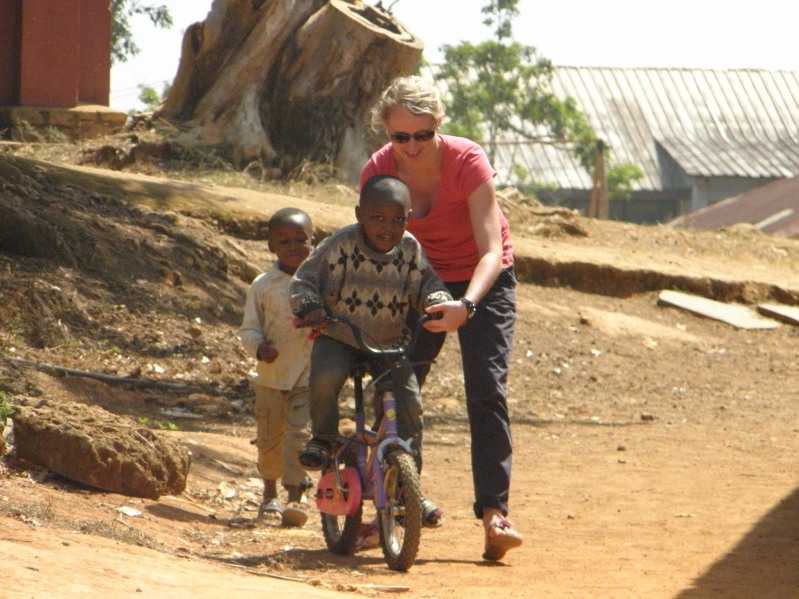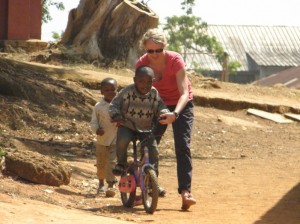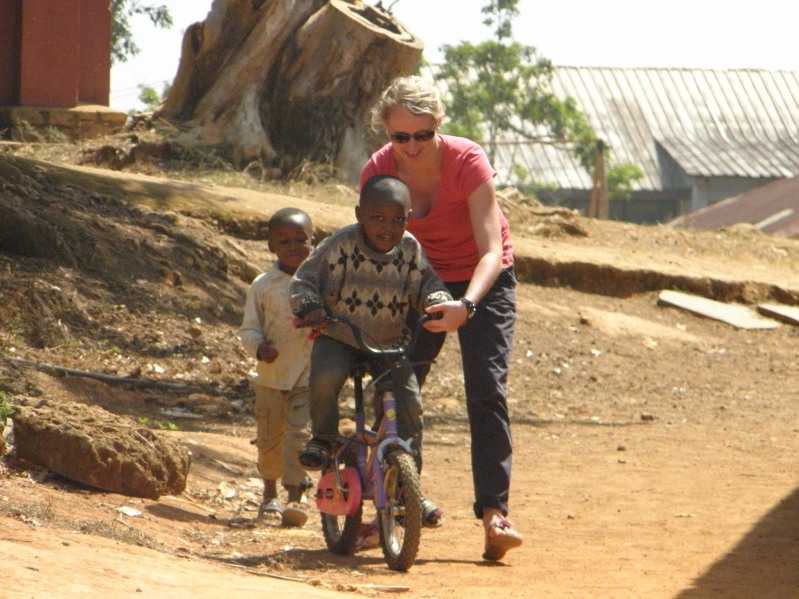 I had the chance to go on the fields in villages where Webdev works. I went to an orphanage. Just a house with an almost empty room and view chairs and an inner courtyard. The kids are very open minded and came directly to us and we played together many hours. It was great to see the kids smiling.
After we picked up another volunteer from the airport, we traveled together to Bangoua to the guest family. The next days, we visited schools and priests with whom we have a partnership for the projects.
Most impressive for me was, to see, how impactful the organization was. And I was really sad that I could not stay longer.
So I decided to support the organization also from Germany. Whenever I have any opportunity to connect the foundation members for any skills empowerment program, I will support them.
Thanks a lot for the great experience and good luck for your upcoming projects!
Melanie Kunz, Germany – Volunteer 2013